Many a time, we hear people saying or even asking things that have the words "hot this season" in them. Noticed?! I must admit, I use that phrase a lot and I even keep googling things that are IN for the season. And it's not just about the trends in clothing I reach out to, I have a big thing for jewelry as well! Yes, I'm a person with a big heart for jewelry. Anything and every ornamental is for keeps, by me. And when I find like-minded people, my joys know no bounds! (Psst! I'm talking mainly about the jewelry designer, Deepika Gill here. :D)
So the other day I was just having a random discussion with her and she introduced me to these unique pieces of jewelry called "body harnesses" or "body jewelry". The first time I saw it, I was surprised. They looked lovely and the next thought that passed my mind was "Gosh, this is for people with a bold sense of accessorising!" but the more pictures I saw, I got used to it and found out things about it. Now I feel it's a wonderful fashion jewelry! I find it beautiful, striking and what not.
So what exactly are "body harnesses jewelry"?
They are these oversized pieces of jewelry adorning your body. Chains, beads, stones or anything related to jewelry can be used to create these statement jewelry pieces. Body harnesses are generally used to accessorize the different body parts, and are not just limited to necklaces, anklets, rings, etc.,. Simply put, these are jewelry with a twist!
When did it come to existence?
Well, this been there from the beginning of time. It's totally Bohemian, with a vintage and ethnic feel to it. But only now has it become an item high on trend. Yes girls, its "hot this season"! ;)
Initially these were used as a part of an outfit, where as now it has become an accessory to create different outfits. Quite an improvement, right?! And, it's also for the better! :)
How is it worn?
Well, the most popular type of "body harness jewelry" are the shoulder jewelry, and next comes the hand jewelry, then the neck, legs, anklets, ears and hair jewelry!
A tip here I'd like to give you is, once you are comfortable wearing the shoulder jewelleries, you can go ahead experimenting with the other varieties!
Who can wear it?
Basically, anyone! And if you're reading this post by "google searching" then I'm assuming you like it too. And if you like, you can flaunt it! It catches eyeballs at the very first sight. And more so, if you're a statement or bold jewelry person, then you'd fall in love with these.
Anyway, I better let the pictures do the talking now.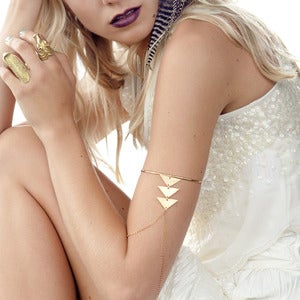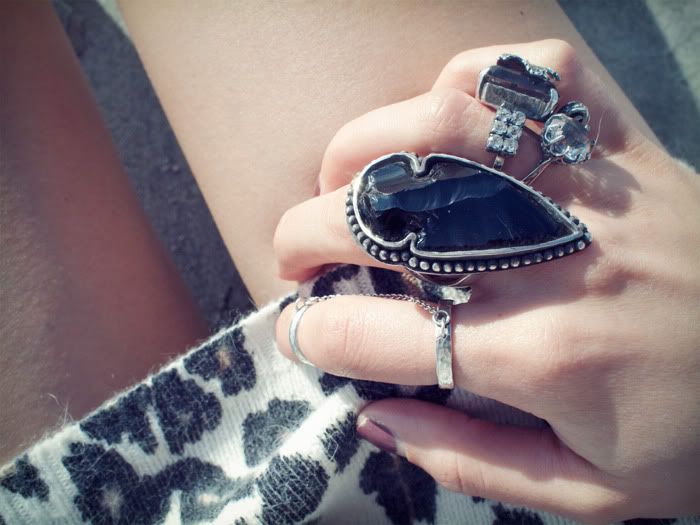 The designs are countless! But it's upto YOU to find out what's best for yourself. :)

Keep smiling. :)