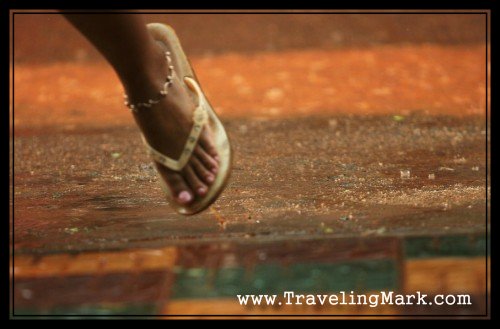 Source: Google images.


Friday, June 8, 2012, at 4.05 PM
Pramita's Facebook status reads, "
It's raining, it's pouring and I'm lovin it"
Rains, terrace, open air, the cold breeze hitting your face and we smile together!
A beautiful 15 mins that was!
♥
♥
Enjoyed myself!!!!!!!!!!!!!!!! :) :) :)
♥
— with
Dhriti Govind Raj
at

Malleswaram/Malleshwaram

."
Confused? Well, Pramita is my younger sister presently not put up in Bangalore with me. And she had been here with her family for her vacations. It would be unfair on my part if I said I did not enjoy with them. Almost the whole of June 2012 whizzed by for me, and even I could realize, it was time for them to leave. You see, TIME FLIES! But I enjoyed myself so much that there are some things I keep recalling almost every other time. I just once such thing that happened on the same date, last month.
Memories are not created intentionally, most of them happen, you know, just like that. Exactly a month back I was with my sister, in my terrace in the open inhaling the fresh air, and getting drenched in the rain. Needless to say, we both enjoyed ourselves completely. We walked, we talked, we laughed, we sat, we had flower fights with trembling hands where neither of us could hold the stem properly. Yes, we were shivering that bad. So bad that we couldn't even sit on the stone steps because it sent a chill right up till our brains. It was cold, very cold. But our excitement surpassed it all. As we laughed, we were kicking the stagnant water on each other. Our teeth were chattering and we could barely speak but even then there was some strange happiness – which I can confidently say – that even a million dollars or more can ever get you. Love and joy can never be bought, it can only be experienced and the joy you get through money rarely leaves with a pleasant memory. The small things in life are generally free of cost and can make a big difference, and this was one such. Those 15-20 minutes were truly the best and I believe we LIVED every second then. And although it has been a month – though it still seems like yesterday – it was something that will last with me forever as a memory. Words cannot explain how wonderful the experience was!
"Pamiki, I love you behen! I enjoyed loads with you. And I will never forget the small littlespecial moments I shared with you, from the sleepovers to the movies to, well, everything! Mwah.
♥
"
And the flower fight I was talking about, here's a picture of what I was talking about. It's the pollen sticks of the gulmohar tree flowers and buds.
What do you think about rains? Do you have any nostalgic incidents related to the rains? Do let me know. :)
Keep smiling. :)
PS:- Pram!! I wanted to attach the pictures of that day here but we both looked hideous, dripping wet and hair hanging like sticks, so I dropped the idea of adding those pictures. And no, you don't have to thank me for that. :P